There may come a time in your life when you decide that it's time to downsize from a larger home to a smaller place of residence out of desire or necessity. The Junk Box junk removal service, in Victoria, has some helpful tips: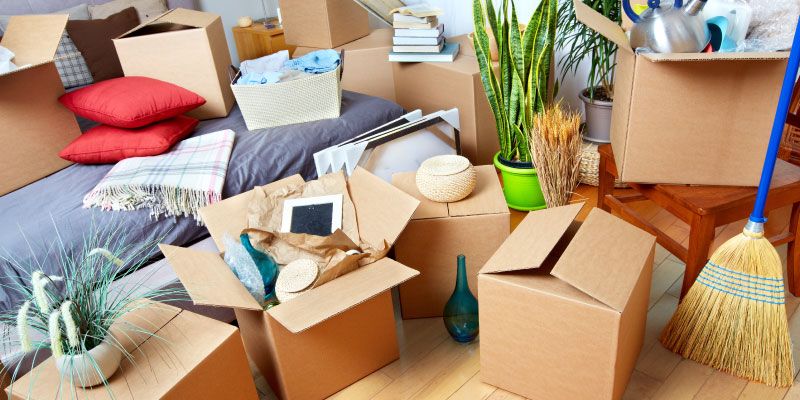 Tip #1: Start by taking an inventory of items and belongings that are important and necessary to move along with you and then look for a home that can accommodate you and your possessions.
Tip #2: Give yourself at least three months to go through all the stuff you need to get rid of. Take note of what you use the most in that time frame as well.
Tip #3: Take sticky notes and place them on the more oversized items that you want to donate, give to family, sell, or have disposed of or recycled.
Tip #4: Smaller unwanted items for disposal or recycling can be bagged, boxed or placed in a pile for The Junk Box junk removal crew to come and remove for you. At this time, the larger items that are tagged for disposal or recycling can also be removed, allowing for simple and quick removal.
Tip #5: Remember, the earlier you start these tasks before you move, the less stressful it will be. We can help in other ways, by making multiple trips for smaller loads to free up some working room for more sorting. The Junk Box junk removal service can help with large or small loads when the time comes.
Tip #6: Auction houses or internet applications are great ways for selling off your unwanted possessions.
Tip #7: If you are planning on donating to a charity such as Big Brothers or Diabetes Association, as examples, book them well ahead of time to arrange a pick-up. From my experience, they are sometimes booking a month or so ahead.
Tip #8: If the task of downsizing is daunting and overwhelming for you, there are professionals you can hire to help in organizing your move to a smaller home. Try looking on the internet or yellow pages for a company that will work with you in organizing or downsizing your home.
Tip #9: If packing for yourself, packing material for moving can be purchased from places like Home Depot. Liquor stores are a great place for free, manageable boxes.
Tip #10: Make a list of all your tasks and tick off each one as you go through them. Lists are great for keeping you organized, and on track, and help you to move forward.