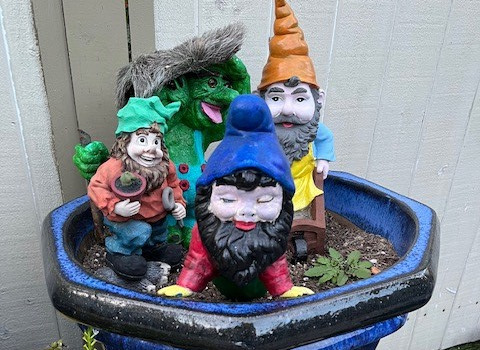 The Junk Box has been hauling people's unwanted furniture, appliances, electronics and other junk for over 30 years now. We've seen a lot of what you might expect – stained old mattresses, broken refrigerators, yard waste and boxy old TV sets. But the junk removal business has introduced us to some pretty neat stuff as well.
Not too long ago, we dug out an old newspaper from a junk pile. The Victoria Daily Times newspaper was from November 22nd, 1963 – the morning after JFK was assassinated in Dallas, Texas.
Recently, we rescued a small community of gnomes destined for the landfill, prompting our team to setup a makeshift gnome orphanage. We took them in, fed them and gave them some much needed TLC. Now, they're ready to find a new home!
The Junk Box is proud to be a family fun business, hauling Victoria's junk since 1987. If you need junk hauled from your property, we'd be happy to offer a free quote. Just be prepared if you've got some interesting junk – we might take some pictures!
Take a look at our new collection of gnomes recovered from customers' yards: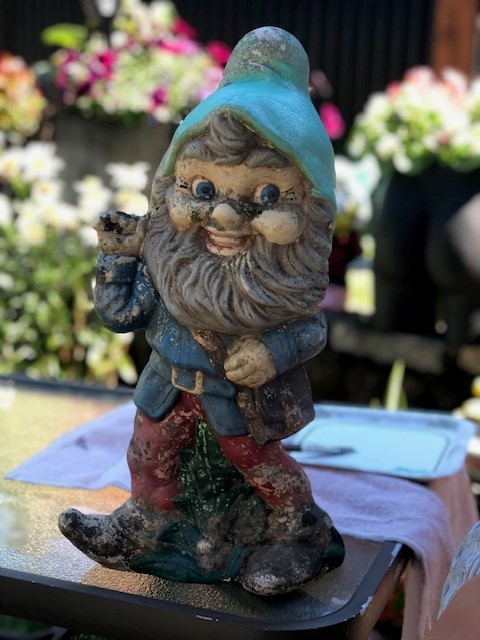 The first gnome is the leader of the bunch. He was collected by The Junk Box team covered in dirt – barely recognizable, but still full of pride. As a previous back garden watchman, he has fond memories of the past, but has found a calling leading his new-found gnome family.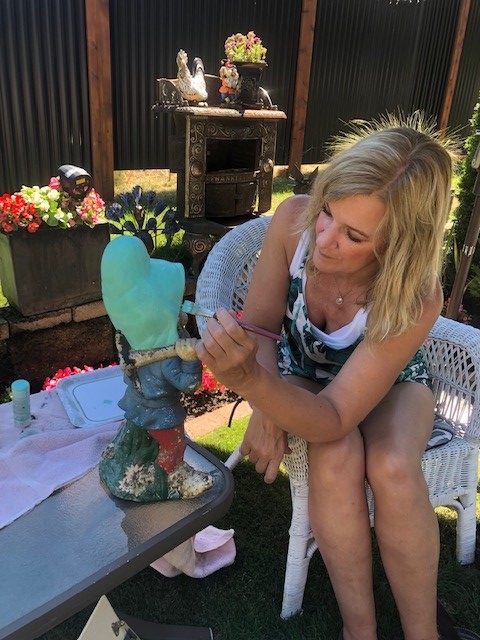 Our gnome leader being attended to by a Junk Box and gnome orphanage team member.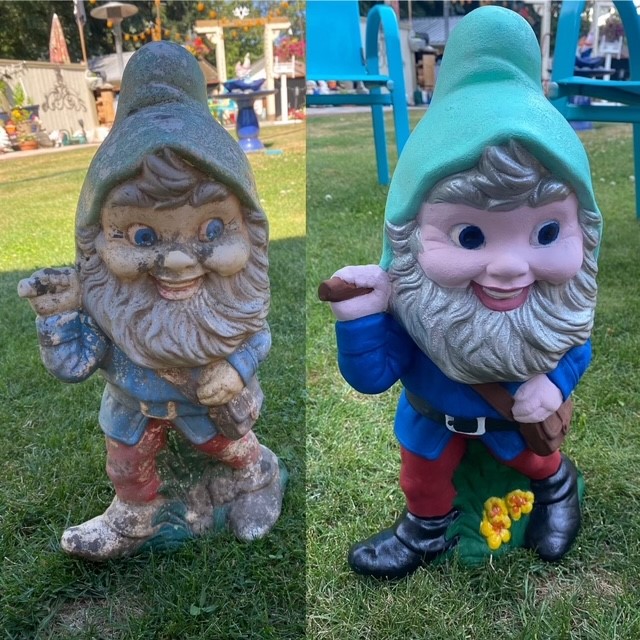 A before and after shot of our beloved gnome leader. He came to us filthy, hungry and hopeless, but his confidence is now restored as he looks for his new forever home.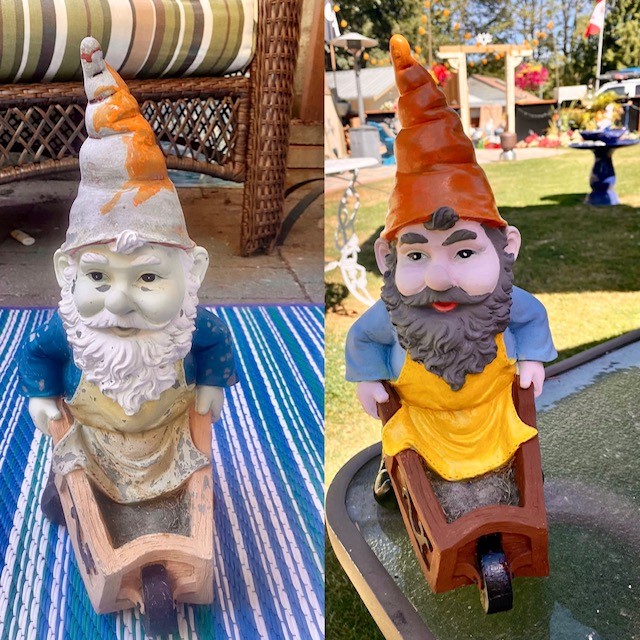 This gnome is workhorse of the group. He can always be found with his wheelbarrow, hauling piles of debris from one end of the garden to the other. He never takes a break! As you can see, he was in quite a state when we recovered him. But now, with a good scrub and a fresh paint job, he's looking good as new.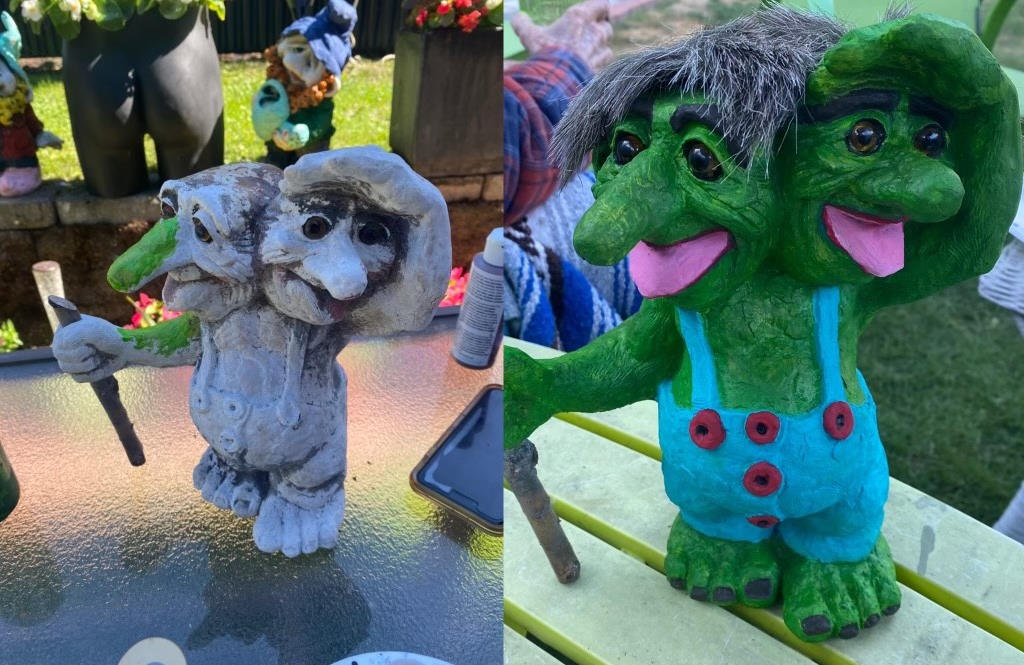 This next gnome is certainly our most curious looking of the bunch. With two bald heads and two protruding noses, this guy has an interesting look. When we found him, it's safe to say he looked a little lost. But once again, our team sprung into action tidying him up and finding him a fresh outfit. We even got him a new hair piece!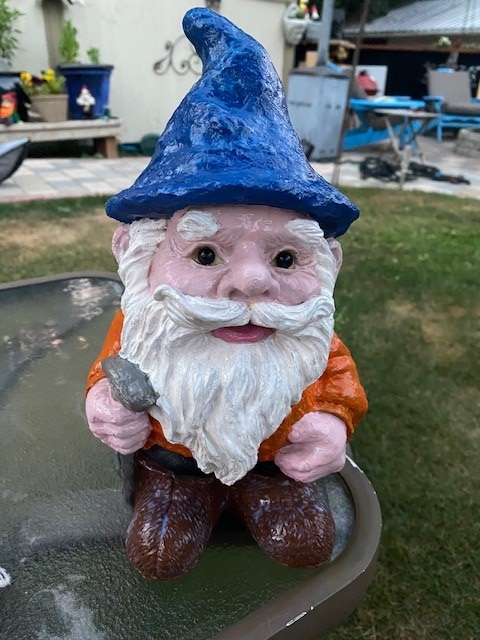 Our next gnome is the oldest and the wisest in the lot. He's seen a lot of yards, and is mostly quiet these days. But if you listen carefully, he'll tell you about the time that he spent long ago as the guardian gnome in a very famous certain someone's backyard.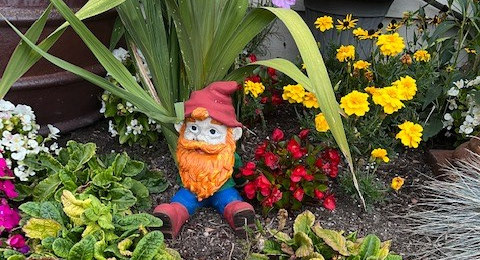 Here we have a very special red-headed gnome with big red boots. This gnome is a favourite among the others – constantly cracking jokes and making fun. Just don't expect him to do much work… he spends most of the time on his ass!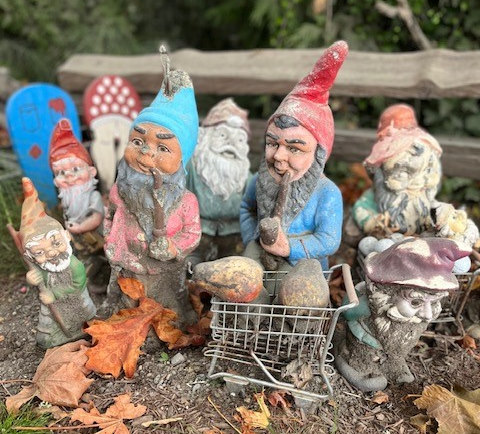 This conspicuous club of pipe smoking gnomes was found with a stolen a shopping cart filled with stolen fruit and other items. Our Junk Box team decided to take them in regardless. There is still hope that this mischief seeking band can be reformed.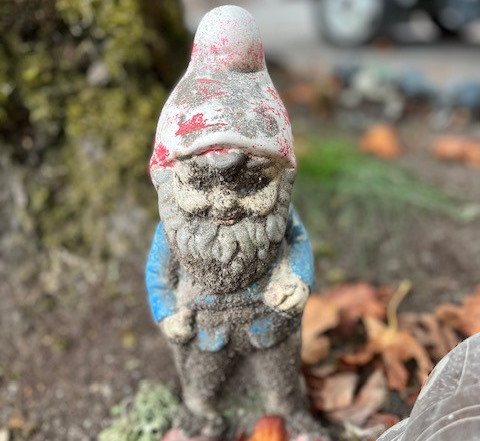 This gnome was found in a completely battered state, covered head to toe in filth. He's just looking for a second chance. Our team was happy to take him in and get him all cleaned up. There's nothing a little TLC can't fix around here!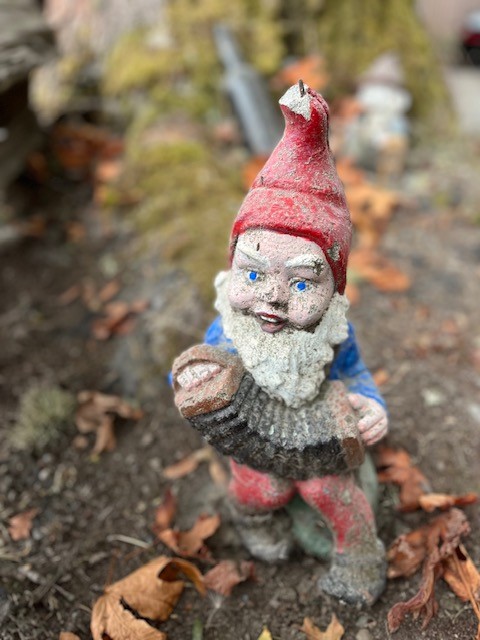 Our last gnome is the troubadour of the group. You can find him serenading other gnomes with his accordion at all times of the day and night. He is a special soul. Our Junk Box team took good care of him, offering a much-needed scrub and coat of fresh paint.
Since 1987, The Junk Box has been hauling Victoria's garden gnomes, furniture, appliances electronics, yard waste and much more. We haul just about anything. If you're unsure about an item, read our full list of things we take.
As a family run business, we're proud of what we've built over the years. Whenever possible, we dedicate our efforts to re-using and recycling – the landfill is the final option. We also take great pride in our customer service. You can't last 30 years in the business without quality service!
To get in touch with our team and schedule a pickup, send us a message or give us a call at 250-658-3944.