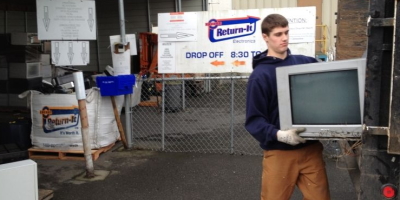 Recycling in Victoria: What Goes in the Blue Box?
Recycling in Victoria is run by the Capital Regional District. Yes, that's the 'CRD' acronym most of us in Greater Victoria has had the pleasure of encountering at some point as we go about doing our daily activities.
The CRD is the brainchild behind the blue bag and the better-known blue box. You know the one – it's the box you put your bottles in (and a variety of other recyclable items) and put out on the curb for pick up. Then, when you return from work or school, it's empty and mysteriously turned upside down. Voila! Just like magic.
Well, that blue box prevents a lot of junk from ending up in landfills across the region – and/or lying around your house. Let's chat about recycling in Victoria, and more specifically, what goes in that magical blue bag and box that make stuff mysteriously disappear.
Recycling in Victoria: What Does it Accept?
Most of us know the basics of recycling in Victoria. You put paper in the blue bag and cans in the blue box (hooray!), along with tin cans, plastic containers and paper-based packaging like paper cups and milk cartons.
Sounds simple enough. But what about electronics, plastic bags and foam packaging?
The quick answer for that is everything we mentioned in the first paragraph (the sentence where we rejoiced about beer cans accepted in the blue box) is this: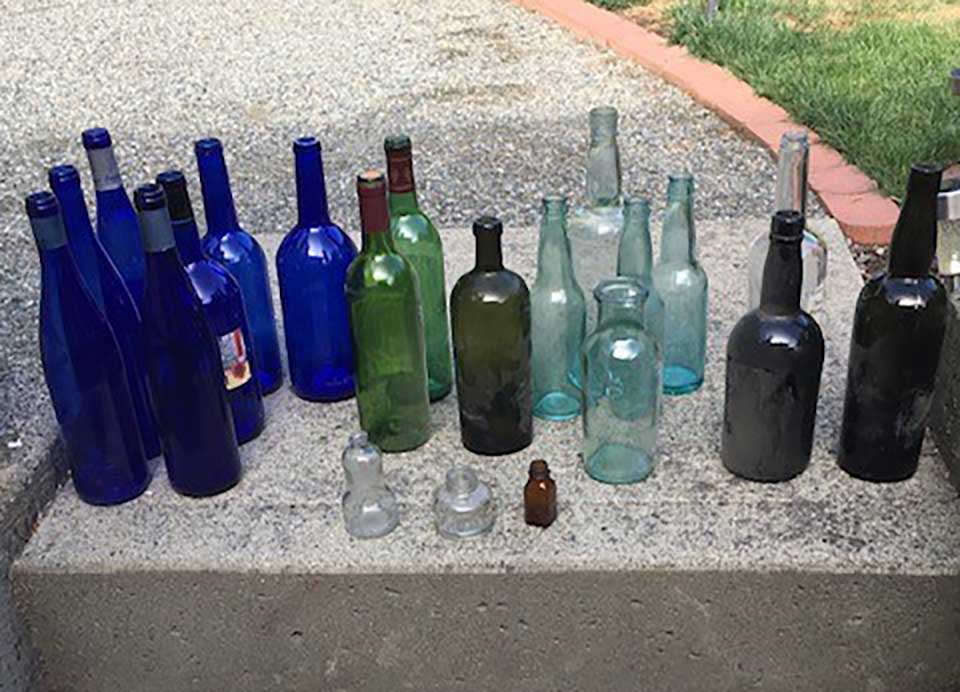 Blue Bag Accepts:
Paper Items (That Are Clean)
Paper Packaging For Dry Goods, Including Pizza Boxes, (That Are Clean)
Blue Box Accepts:
Paper Packaging For Liquids (Like Paper Cups and Milk Cartons)
Steel Packaging
Aluminum Containers
Plastic Containers (But Not Plastic Toys)
You can't put glass in the blue box. However – you can put clean glass in a similar-sized plastic bin right next to it.
In other words, as long as the glass is clean, and in a separate container next to the blue box, they'll pick it up, and you're good to go.
You will need to take metal and styrofoam to a recycle depot.
Family Run Junk Removal
Another option to lugging all of your non blue box recycling is to give The Junk Box a call. We're a family-run junk hauling company in Victoria. You might even get the Dad and sons crew if you're lucky! Call today for a quote.
Can I Recycle Electronics?
Unfortunately, that 3 Megapixel Sony Cybershot you bought in 2003 won't go in the blue box. The same goes for all electronics recycling in Victoria. You'll have to take that to a recycle depot that accepts electronic products. There are several throughout Greater Victoria.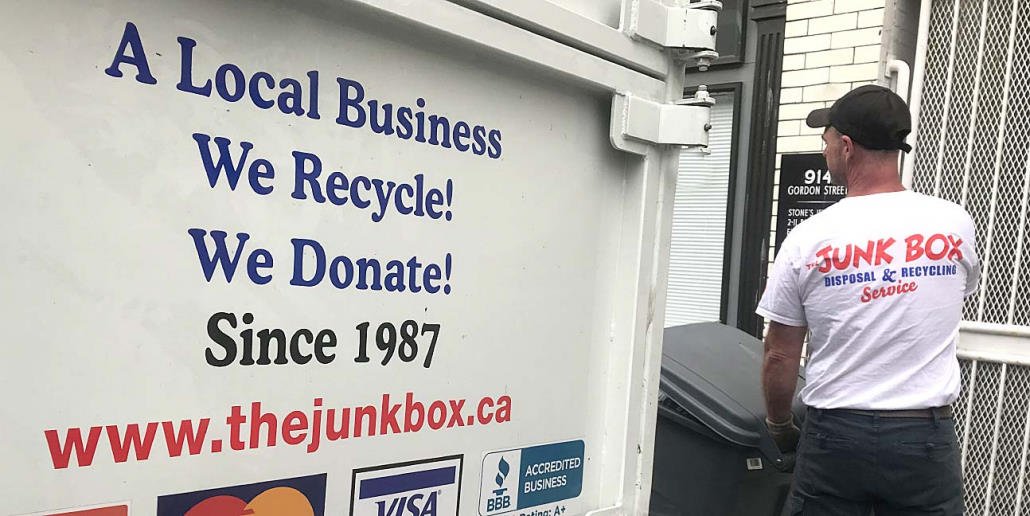 What Do the Blue Bag and Blue Box NOT Accept?
They will not accept these items:
Electronics
Plastic Toys
Soft Plastics (like plastic bags or bubble wrap)
Metal
Styrofoam
Paper Towels
Non-Paper Gift Wrap
Paint Cans
Propane Tanks
Appliances
That's not an exhaustive list, but it gives you an idea of what does not go in the blue bag or the blue box.
As we've indicated, you can recycle old electronic products at recycling depots that accept electronics. You can take most metal and styrofoam to a drop-off recycle depot. And you can recycle paint at several locations that will let you drop off unused paint. There are several paint recycling locations throughout Victoria.
We've written an extensive resource page about recycling locations throughout Victoria you may find useful.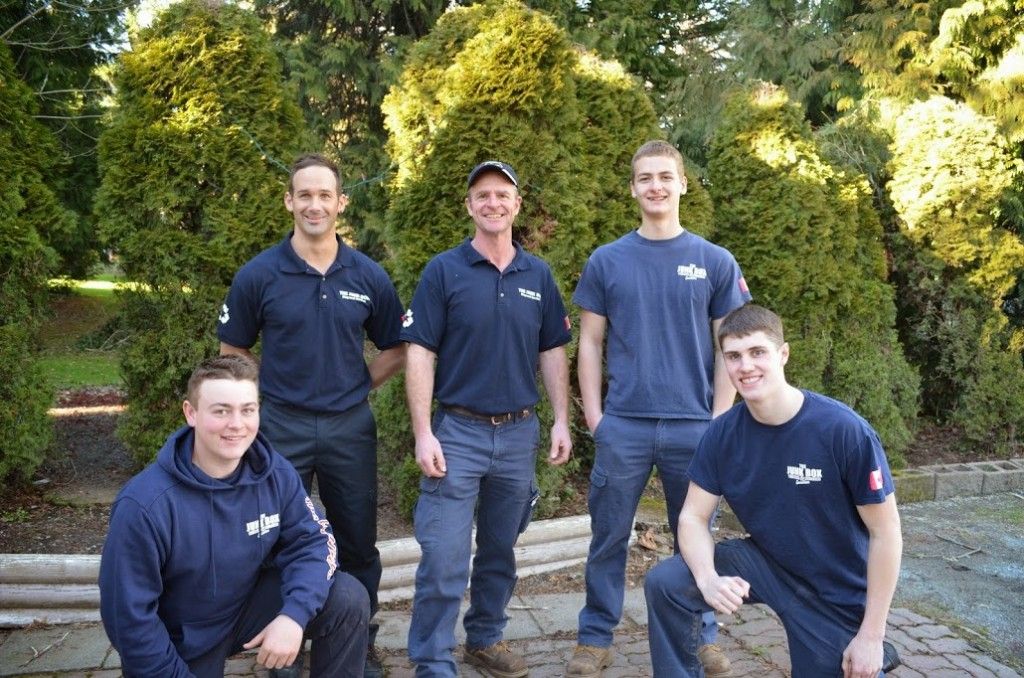 How The Junk Box Works With Recycling in Victoria
Look, we get it – you've got a lot of stuff around your home, and you don't have the time to drop it off at the various depots you'll need to visit.
We can do it for you if you like. Or maybe you've just got a lot of stuff, or you're dealing with an estate, and you don't know what recycling in Victoria will accept and what goes to the landfill.
It can be a little overwhelming.
Feel free to reach out if you need help with any of these common problems. We're more than happy to view your job, sort through stuff and haul it away for you!
Just contact us. We'll take care of it!
https://www.thejunkbox.ca/wp-content/uploads/2021/10/feller-loading-tv-into-truck.jpg
200
400
Junk Box
https://www.thejunkbox.ca/wp-content/uploads/2019/11/logo.png
Junk Box
2021-10-15 14:45:16
2023-07-25 12:33:08
Recycling in Victoria: What Goes in the Blue Box?