Since 1987, The Junk Box has been hauling Victoria and the surrounding area's junk, while recycling, repurposing, and donating as much as possible. We've learned a lot, seen a lot, and hauled a lot in the past 30 years.
But what still surprises us are the common myths about junk removal – the ideas that are still kicking around despite the opposite being true in some cases.
Here are the 4 most common myths we hear about junk removal:
1. Junk removal is just for garbage
Perhaps the biggest myth of all about junk removal is that companies strictly pick up junk that is garbage, which will eventually end up in the landfill. In reality, we take a whole range of items here at The Junk Box. Head over to our website to check out the full list of things we take, including appliances, furniture, yard waste, recycling, and other miscellaneous junk.
Many of the things that no longer hold value for you can be recycled and repurposed – that's what we aim to do as much as possible. In Victoria and around the world, there is limited capacity at dump sites, and it's simply unsustainable to continue throwing everything in the landfill.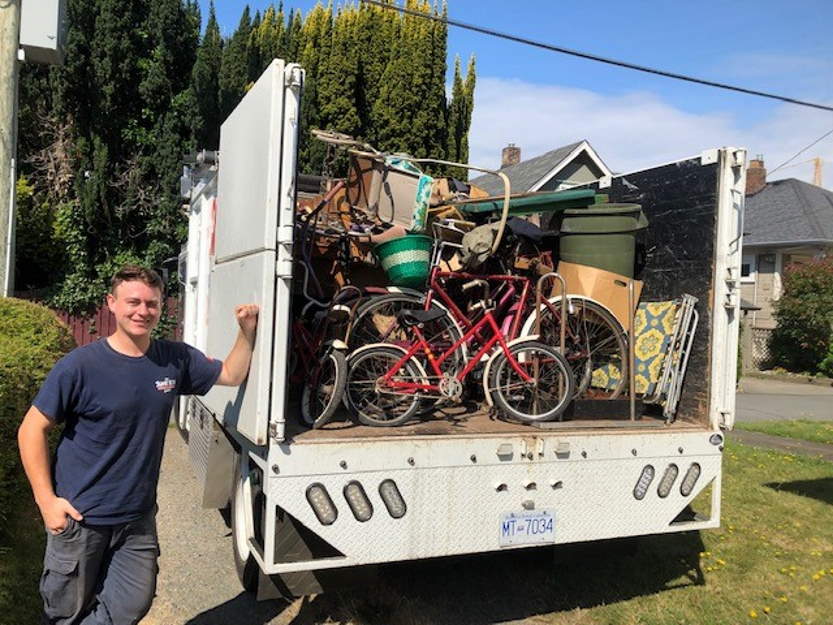 The good news is that over the years, our systems for recycling have improved, and with over 30 years of experience, we know what it takes to divert as much waste away from the land fill as possible. We pride ourselves on finding new, innovate ways to recycle items and donate to the less fortunate. We also care deeply about the safe disposal of more threatening items to our environment (see #3).
Whether taken to the compost or landfill, recycled or donated, we're committed to removing your junk and disposing of it in the safest and most responsible way.
2. Hidden costs & confusing pricing
Another common myth about junk removal is that the pricing is murky or arbitrary. Or that it's common to be saddled with extra costs on top of your bill once it's all said and done. Or to have all your junk loaded onto the truck, only to find out the amount you have to pay is much more than you were expecting. Here at The Junk Box, we're happy to say these are all myths.
Instead, we've chosen to be clear and direct with our customers when it comes to pricing. Our pricing is simple. If you have just a few items, give us a call and we can give you a firm quote over the phone. If you have more than a few items, we'll come to you and assess. We'll take inventory of your junk and give you a firm, up-front, no obligation quote. If you agree, that means the price we quote is the price you pay – nothing more.
Having been in business for 30 years, we've found that transparency and fairness is the best approach both for our customers and for the longevity of our business. To get a quote for your junk, give us a call at 250.658.3944, or leave us a message and we'll get back to you as soon as we can.
3. Certain items should go to the landfill
There are a whole range of items that can actually be recycled at least in part, instead of ending up in the landfill. Many of these are common household items. If you're unsure, check out our website for a list of items that can actually be recycled.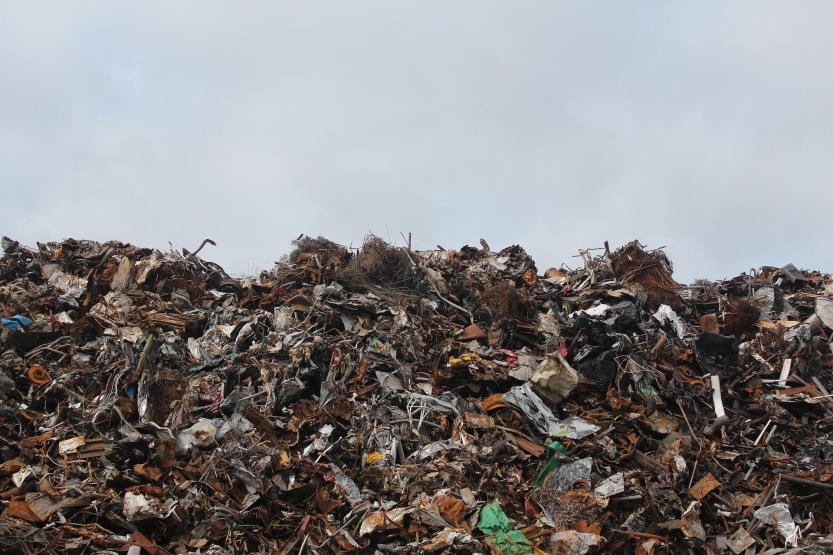 For example, yard and garden waste is easily recyclable and should never end up in the landfill. At The Junk Box, we'll take this type of waste to a proper facility to be ground up and composted, to be re-purposed into nutrient-rich topsoil.
If you have leftover medication or pharmaceuticals, do not flush them down the toilet or throw them into your garbage. Leeching of pharmaceuticals can cause serious harm to our environment. Instead, take these items to your pharmacy – most of them will take this kind of stuff.
Mattresses are another common household item that can be partially recycled. There's a program running at the Hartland Landfill that mechanically dismantles the recyclable elements like steel and wood.
Household electronics like video equipment, stereos, and computer equipment can also be recycled. Not only do these items take up space in our landfills, but they also release toxic chemicals that leech into our waterways.
Lastly, construction debris is largely recyclable, and should rarely end up in the landfill. Almost anything from a job site can be taken to a special spot to be re-used or recycled.
4. It's easier to do yourself
Our fourth and final myth about junk removal is that it's just easier to do yourself. In some cases, this may actually be true, depending on your situation. If you just have a couple items, you know where to take them, and you have a sizable vehicle, it could make sense to do it yourself.
But in most cases, doing it yourself will be more time consuming, costly, and potentially dangerous.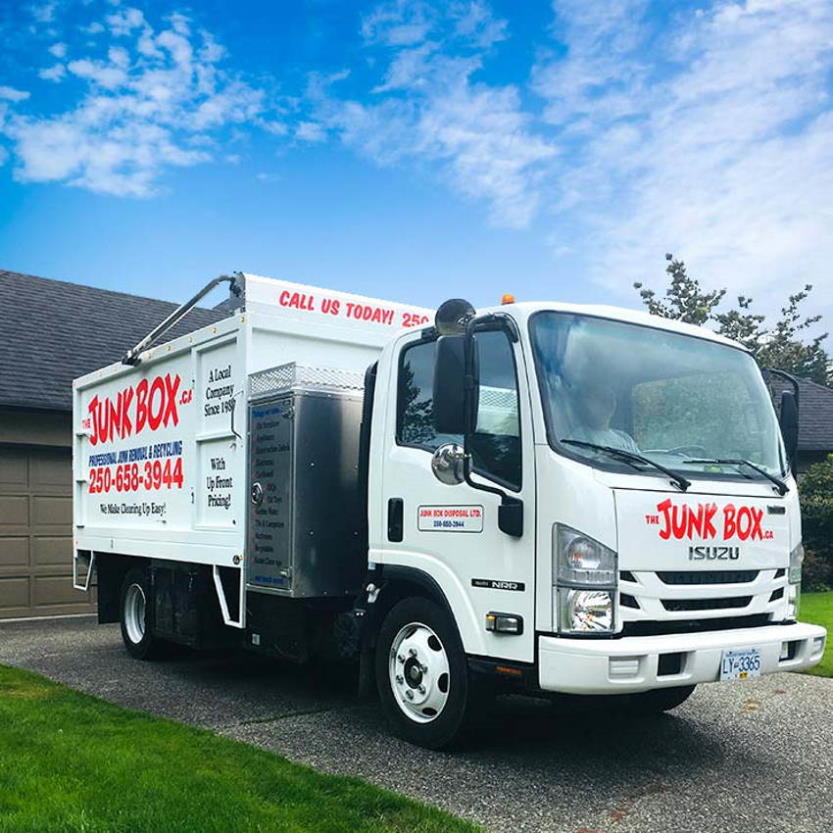 If you don't have a truck, you'll have to consider the cost of renting one. On top of that, there's the fees for dumping, which will be difficult to predict without expert help. There's the cost of gas to get to the dumping facility. There's also your time – it will surely take you longer to haul everything out, on, then off again by yourself.
You also may want to consider the risk of injuring yourself. Sharp objects and corrosive materials can be very dangerous, and chances are you're putting your back and/or neck in jeopardy by hauling things yourself.
In most cases, it's best to call professionals. We've been in business for 30 years, and we've learned a lot about safe, responsible, and efficient junk removal along the way. Plus, we take care of the loading AND clean-up, so you won't have to lift a finger. To get a quote for your junk, give us a call at 250.658.3944, or drop us a message.