Although home cleaning and maintenance is probably not what you had in mind for your summer plans, it's one of the most important times of the year to do so. But you don't have to do much. In fact, being proactive and doing a few simple cleaning tasks will go a long way in making your home cooler, cleaner and more inviting for the summer.
Being the hottest couple months of the year, summer is the time for your bathing suit, BBQ and some cold drinks. But it's also primetime for dust, grime, bacteria and pests – yuck. Instead, prep your home for summer with these tips and ensure it remains calm, cool and clean oasis, all season long.
Take a couple of days and bang this list out. Once you're finished, you'll be free to enjoy the beach, beers and sunburns.
Unclog your AC
Did you know that AC filters need to be changed every 3 months? While that may seem rather needy, it's true. You'd be amazed at the amount of dust and debris that gets trapped in just a short time – especially near the summer.
Your AC is not something you want to neglect, particularly in the summer. Your AC will be working overtime all season long. The least you could do is show it some love before the hottest days are upon us. Luckily, it's an easy task. Just snap a new filter into place and toss the old one. Depending on how long it's been since your last filter swap, you'll actually notice your air get cooler. Imagine that!
While you're at it, consider updating your AC unit as well. Is it more than 10 years old? Is it constantly making weird noises and producing odd smells? Are you frequently calling for repairs? If so, it's probably time to replace that AC unit as well. Summer is not the time to have AC issues!
Need your old AC filter and unit hauled? Give us a call at 250-658-3944 or contact us today.
Wash your windows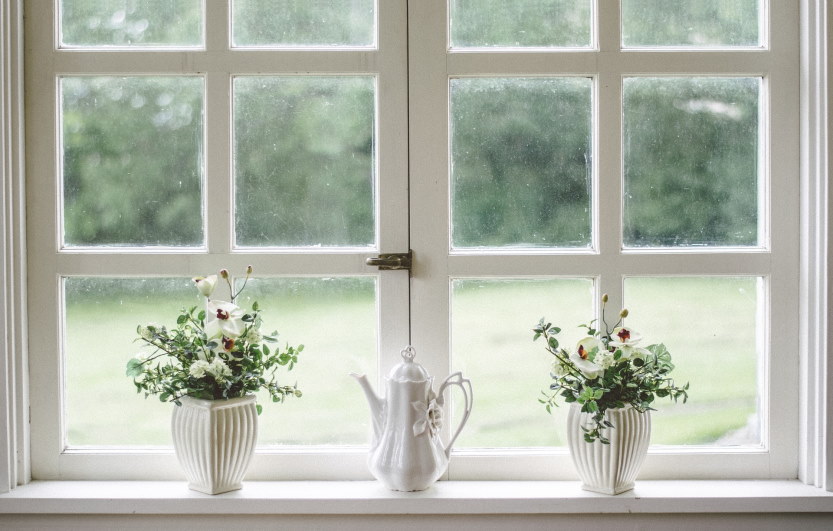 Summer is the ideal time to give your windows a much-needed scrub. Not only is it a great chance to get outside and enjoy the sun on your back, but your windows will stay clean longer in the summer. Less rain and snow will allow your windows to sparkle for months. Plus, nobody wants to clean windows in the freezing cold.
Pro tip: Be sure to wash your window in the morning (or wait for an overcast day) so the sun doesn't evaporate your cleaning solution and leaves streaks on your windows.
While you're up on the ladder attending to your windows, consider giving your window screens an upgrade as well. If there are rips and holes, then it's definitely time for a replacement. But usually, after about 10 years they start to become brittle and rusty and cease being effective against bugs and sunlight.
Gut & clean your fridge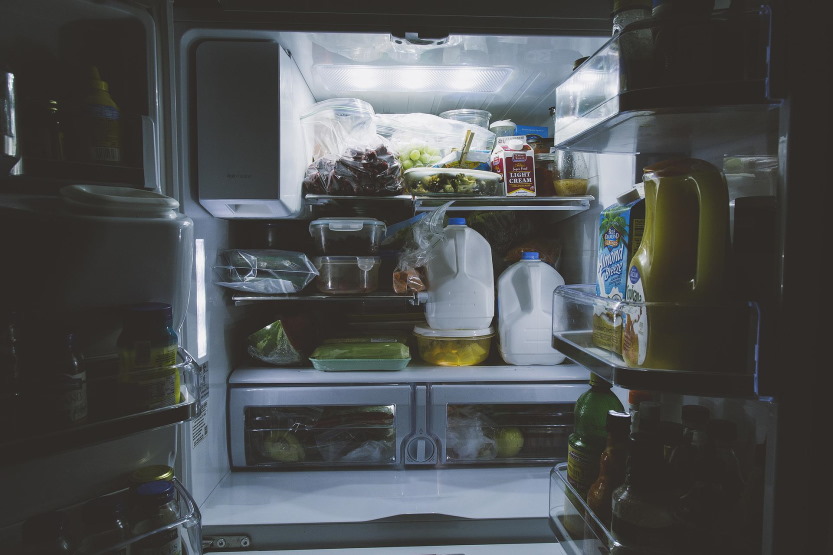 Your fridge is a superstar in the summer, working hard to keep food and drinks cold during the hottest months of the year. The first step in keeping your fridge running properly is keeping it clean.
The warmer the weather, the faster bacteria grow – even in your refrigerator. That's why summertime is your best opportunity to get your fridge and give it a good scrub. Fill a spray bottle with water and some gentle antibacterial soap, grab a damp cloth, and go to town.
This is also a good chance to throw away any mouldy produce, expired dairy products, or old sauce bottles that haven't been touched since last year. While you're in there, give your produce a rinse in case of any lingering bacteria.
If you're upgrading your fridge and need your old one hauled, give The Junk Box a call at 250-658-3944 or drop us a message.
Prep your deck & grill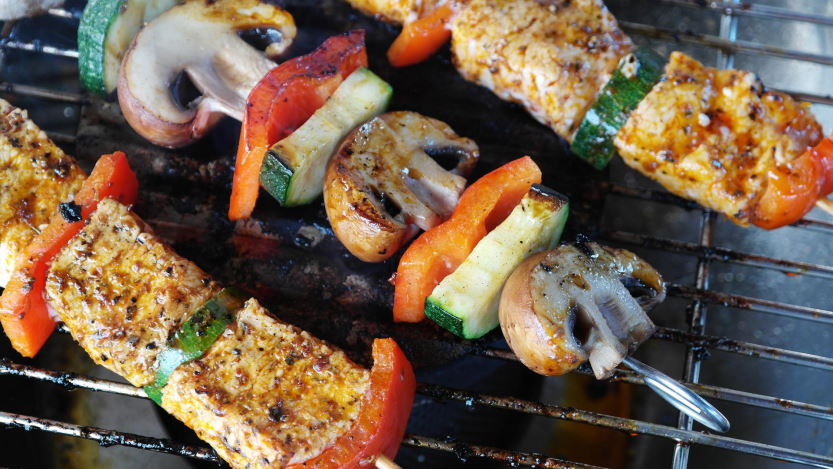 Your deck is the place to be during the summer months – grilling, relaxing, and entertaining friends and family. To make the most out of the season, there are lots you can do to get your deck into shape.
First, you'll want to remove all the moss, leaves and debris that have accumulated since last season. You may need a chisel for the tough stuff or even a power washer.
Then you'll want to give your deck furniture some attention. Fill a spray bottle with some water and cleaning solution, and give your surfaces a nice scrub. If you're looking to replace your furniture with some fresh stuff, be sure to call The Junk Box to haul your old stuff away.
Finally, your grill. Long summer evenings spent on the deck with family and friends, grilling up some meat and veggies are what summer is all about. In order to get your BBQ ready for a busy summer, be sure to give it a good wipe with warm soapy water. You'll also want to take it apart to clean the individual pieces, including the burners, plates and tubes. Grease and oil buildup are not good and can cause dangerous flare-ups.
Tidy the garage, finally
The ominous task of cleaning out the garage has been left for last on purpose. Surely, this has been something you've been putting off for a while, maybe years. This summer is the time to finally do it. In all likelihood, your garage is filled with a lot of outdoor gear, tools and vehicles. But it's probably got a lot of junk as well.
By dedicating a couple of hours to the sorting and removal of all your junk, a weight will be lifted from your shoulders and you'll be prepared for a relaxing summer. And you'll have more room for newer junk.
If you need a hand removing that junk, call The Junk Box. We're a local, family business that's been hauling junk and recycling for 35 years.